Berocca® Sport Powder Sachets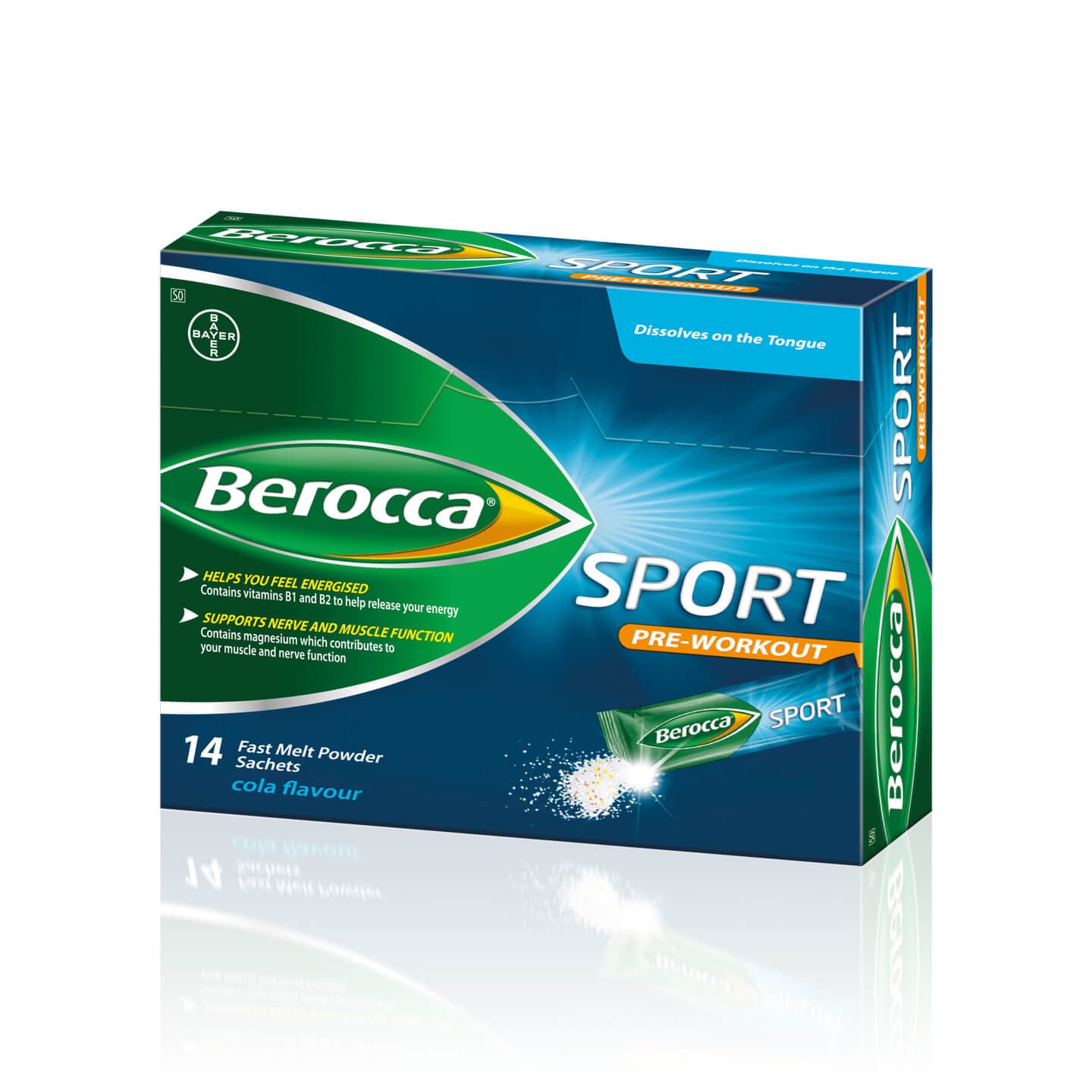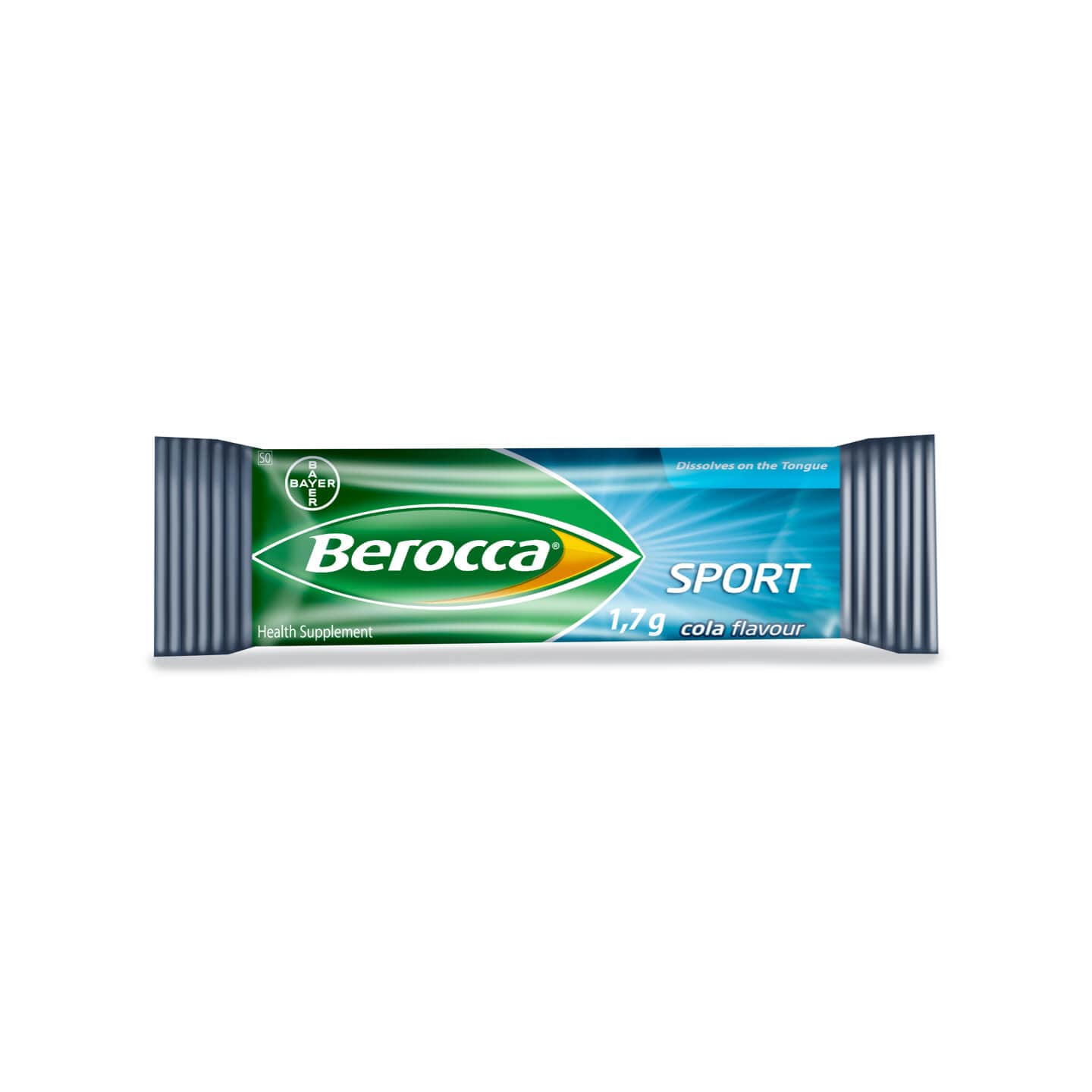 Berocca® Sport Powder Sachets
Berocca® Sport helps to support nerve and muscles function pre work out. Contains B6, B12 and Magnesium which helps reduce tiredness and fatigue. 
Formula
Formula
Berocca® Sport supports your mind by helping to improve your focus pre-workout.
 **Contains caffeine which helps improve alertness and concentration 
*** Contains vitamins B1 and B2 that helps release energy from food
How to take Berocca
®

Sport:
Take 1 sachet before exercising 
Simply pour the powder directly onto the tongue for a burst of cola flavour.
Allow to dissolve on the tongue without the need for water.
Ingredients
Ingredients
Sugar free 

Contains sweeteners: xylitol 415 mg, sucralose 2,88 mg per sachet, acesulfame potassium 0,9 mg per sachet.
Servings per box: 14 sachets
Serving size: 1 sachet = 1.7g of cola flavour powder
Each sachet contains:
Vitamin B1 (Thiamine Hydrochloride) 1,4 mg
Vitamin B2 (Riboflavin-5-Phosphate) 1,6 mg
Vitamin B3 (Niacin) 18,0 mg
Vitamin B5 (Pantothenic Acid) 6,0 mg
Vitamin B6 (Pyridoxine Hydrochloride) 2,0 mg
Folic acid 0,2 mg
Vitamin B12 (Cyanocobalamin) 0,001 mg
Biotin 0,1 mg
Vitamin C (Ascrobic Acid) 60 mg
Calcium (Calcium-D-Pantothenate) 100 mg
Magnesium (Magnesium Oxide Heavy) 100 mg
Zinc (Zinc Citrate Trihydrate) 9,5 mg
Caffeine 75 mg
Find the right
Berocca
®

 for You

Stay focused even when you're tired! Find more Berocca® products for your energy boost.
Find
The nearest shop
Get more time in your day with less time shopping. Get your Berocca Energy boost from a store nearby.
find now
Discover
Life Energy
Feeling exhausted? Gain the knowledge to get more energy! Learn about natural energy boosters for your everyday needs.