Beat Fatigue
With Berocca

®
Choose
Your Energy
Get the best Berocca® variant for your needs. Stay energized and focused with a kick of vitamin B complex and minerals.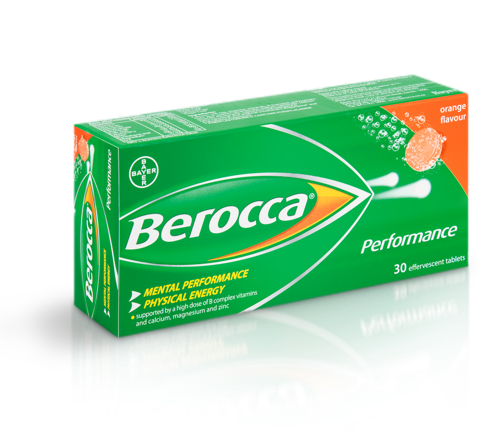 Berocca

®

Performance
If you want energy that lasts the whole day, Berocca® Performance is for you! Beat fatigue with the Berocca® vitamin and mineral formula including B vitamins, vitamin C, magnesium and zinc.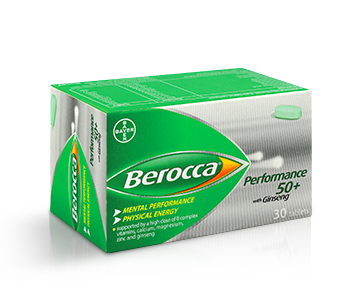 Berocca

®

Performance 50+
Berocca Performance 50+ provides a sustained nutrient supply for body and mind for improved mental sharpness and physical energy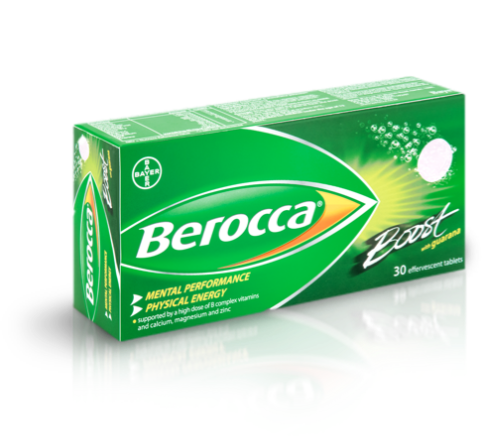 Berocca

®

Boost
Fatigue slowing you down? When you need a quick boost of energy, try Berocca® Boost! Get the fast-acting natural boost with Guarana, and 13 essential vitamins and minerals to support energy release from food.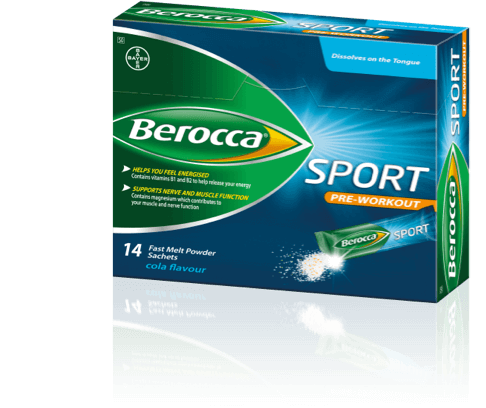 Berocca
®

Sport

Need to stay at peak performance before breaking a sweat? Take cola-flavoured Berocca® Sport with vitamin (B1, B3, B5, B6 and B12) and Magnesium. Berocca Sport supports nerve and muscle function.
Find the right
Berocca
®

for You

Shop for your own energy boost now! Berocca® can help you improve your concentration so you can stay focused for longer.
Find
The nearest shop
Get more time in your day with less time shopping. Get your Berocca® Energy boost from a store nearby.
find now
Discover
Life Energy
Feeling exhausted? Gain the knowledge to get more energy! Learn about energy boosters for your everyday needs.